To make an appointment (253) 922-6667
Proudly serving Fife, Middleton, Edgewood & neighbors
We always welcome new patients and strive to make every visit with us enjoyable. We understand visiting the dentist can be a intimidating experience for some. Our staff is experienced in treating patients with dental fear and we will work with you to provide care that you are comfortable with and take particular care to explain all treatment plans comprehensively. Dr. Kim exclusively provides syringe-less anesthesia which patients find to be virtually pain-free. He also provides oral sedation, where a patient sleeps during the appointment and wakes up after the procedure.
For new patients please download the New Patient Form and bring it to your first visit.
We happily accept most insurance plans and Dr. Kim is a preferred provider for the following: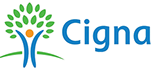 *Please bring your dental and medical insurance information and card with you to your first appointment. We accept most major credits cards.
Dr. David Kim at FME Family Dental Proudly Offers the Following Dental Services:
Dental Restoration, Extractions, Clear Braces, Comprehensive Cosmetic Services, Whitening, Veneers, Restorative Smile Makeovers, Wisdom Teeth, Restoring Dental Implants, Rotary Endodontics, Dentures
Proudly Serving Fife and the Following Washington Cities:
• Tacoma • Fife • Milton • Edgewood • Puyallup • Bonney Lake • Sumner • North Puyallup • Federal Way • Auburn • North East Tacoma • Waller • Lakewood • Parkland • South Hill • Kent
6104 20th Street East, Fife, WA 98424 (253) 922-6667
Dr David Kim, DDS
© 2017 fme family dental
All Rights Reserved